Hand Tool Woodworking School
We offer classes in:
Joinery fundamentals
Project-based classes (candle box, spatula carving)
Sharpening and tool restoration techniques
Learning to use hand planes
View Class Listkeyboard_arrow_right
Introductory & Beginner Classes
Conveniently located just outside the D/FW metroplex in Azle, Texas
Small class sizes (4 students per class max.)
Quiet setting with lots of natural lighting
Classes start at $175 and lunch is included
Woodworking Commissions
Full Circle accepts woodworking commissions for heirloom furniture. Example commissions include:
Kitchen tables
Benches
Chairs and stools
Book shelves
...and more
Inquire keyboard_arrow_down
Wayne Miller is passionately committed to teaching traditional hand tool woodworking.  View the full bio.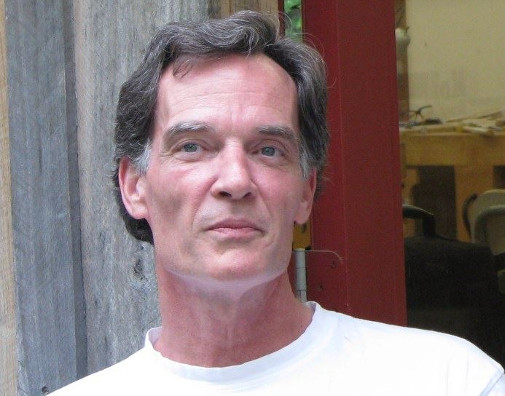 Please click the link below to view available classes and get in contact.
I attended the Intro to Joinery class in early March of 2021 and would definitely recommend this class and the school.  Wayne is very knowledgeable and communicates effectively to people of all skill levels.  This class provided me conceptual knowledge and hands-on experience on the most common types of joinery in woodworking.  I feel confident that I can reproduce what we did in class on a project at home.
I just attended the INTRO TO JOINERY and it was completely worth it! Wayne is a very knowledgeable and informative instructor. He laid out step by step lessons and a demonstration on the joints we made. We had instructions to reference if need be but also had him there sharing tips/techniques while working with hand tools. Any questions I had he was there to teach. I can't wait to attend another class.

Corey B. – Denton, TX
I attended an Introduction to Joinery class recently at Full Circle of Woodworking.  Apart from having an excellent woodworking workshop, I found Mr Wayne as an excellent teacher and very passionate craftsman. He was very patient, thoroughly detailed and answered all my questions willingly.  I really liked his way of explaining things that would even leave a novice woodworker like me with a lot of information.  I would highly recommend this class as I found Mr Wayne to be an excellent teacher and communicator in terms of explaining basics of hand tool woodworking. Thank you Mr Wayne for providing me with this opportunity, I learned a lot and am eager to put my knowledge to practise.
I just wanted to write you personally to thank you for the excellent class I received. I've read and watched a lot about woodworking with hand tools. There's so much noise across magazines, books, blogs, youtube, etc, out there, its hard to know where to start sometimes. So it felt perfect having a place with the right setup, and the right teacher to just hone in on learning the basics. I really enjoyed your teaching style too. It was exactly what I was looking for and I really hope I can make more of your future classes. Thank you again for an amazing day. And thank your wife again for the delicious lunch!

Will Phillips Jr – Oklahoma City, OK
I attended the fundamentals class just recently. I have been an electric woodworker for about 10 or so years. Wayne was kind enough to show me traditional joinery and techniques that you tube videos can not teach you; proper ways to hold a chisel and saw and posture to maximize your leverage and work the tools. I enjoyed this class. And even though it was a 6 hour drive from South Texas to attend, the experience was enough for me to want to continue with my education here and become a better rounded woodworker. I am looking forward to the next class and your wife's spaghetti.

Edward Uribe – TX
I attended a 7 day Intermediate class at Full Circle Woodworking. I found Wayne Miller to be an excellent teacher of hand tool woodworking. He did a great job explaining and demonstrating the various techniques required to build a project. He willingly answered questions and patiently worked through challenges presented by a novice woodworker. Wayne has a passion to teach others and that passion was evident throughout the class. I highly recommend Full Circle Woodworking.

Doug MacEachern – Covington, LA
I really couldn't learn fine woodworking from YouTube, magazines, or reference books. But, a few days at Wayne's facility clarified things for me. The Introduction to Joinery class provided enough hands=on time with the basic hand tools and timely tips from Wayne which enabled me to be conversant with the basics. Then I built a wall shelf with Wayne's guidance. I strongly recommend the Introductory class followed by the practical application of those skills and with Wayne's guidance. I look forward to applying what I learned to my next project!

Steve Cordial
I just recently completed the beginning joinery class and really enjoyed it. The workshop is an inviting and comfortable place to learn. Mr Miller is a great instructor and really enjoys teaching his craft. I would highly recommend the class to all skill levels of woodworking. You will learn something.

Brent Barker - Keller, Texas
This was the best class for me. I've been interested in working with hand tools, and with the flood of information out there it's hard to know where to start. Wayne was the best teacher, and he had the best setup. I took his Basic Joinery class and loved it. I highly recommend his class. I can't wait to go again!

Will Phillips - via Google
I attended Wayne's excellent Joinery Class. I learned a TON during the day long class that I will immediately use in my own work. Wayne takes the mystery out of these 3 joints by breaking them down into simple steps, walking thru layout, cutting and refining. He reviews and employs different tools and techniques to demonstrate that there's not only ONE SINGLE way to cut a joint, and has the class try them. He's an attentive and patient mentor, and he's easy to talk to. I'm not a complete newbie, but another class member was and he was amazingly patient and took time to explain the tasks in different ways…since we all learn differently. I'm very much looking forward to taking further classes!

A big thank you to Wayne and his wife for their wonderful hospitality and warmth…it was just a great day all around!
I took the Intro to Joinery class at Full Circle Woodworking. Wayne is an excellent and patient instructor who clearly explains the common misconceptions about hand tool joinery. I was surprised at how easy it was to cut a dovetail under his instruction! I can't recommend this class enough for any woodworker, aspiring or otherwise!

Josh M. – Nacogdoches, TX
Mr. Miller has assembled a very thorough one-day course covering the basics of joinery. While extensive, he has done a fantastic job of pairing down the fluff. Any aspiring woodworker would do well to take his course.

Nathan B. – Denton, TX